HE is the architect of AFC Wimbledon's acclaimed Academy/youth set-up. In this rare interview with WDSA NIGEL HIGGS talks of the struggles to get it up and running and how he brought in a transformative coach who was to have far-reaching success at the club.
(i) Can you give some background to your support of Wimbledon, did you play any football, what do you do in your professional life and how did you come about playing a role in the formative years of AFC Wimbledon?
Nigel: Professionally, my skill-set is in IT strategy and solution development, specialising in data and databases. I own Data To Value Ltd which is a niche consultancy specialising in data architecture and management. I  moved to London from Salisbury in my mid-20s when I played at London Sunday League Premier and Surrey South Eastern Combination, or in today's terms Step 7/8. Following Euro 96 my eldest daughter Nicola, became really keen on football and with her younger sister in tow we all went to Selhurst to watch the Dons. We heard about the Wimbledon Independent Supporters Association and their campaign  against the proposed merger with QPR and decided to join and go along to their meetings. We then got involved with the formation of the Dons Trust and I stood and was elected on to the first Dons Trust Board.
(ii) You became a figurehead in the establishment of a Academy for young players at the club. How did it come about? Tell us about what you saw as the role, the ethos and benefits of an Academy at the fledgling club?

Nigel: So many things had to be done in 2002, people got involved. The football club leaders were focused on the first team and the ground. I was the board member with the most interest in playing and coincidentally I was doing an FA coaching course. When we decided to run the match day academy for young fans at Kingsmeadow athletics adjacent to our stadium before home games the DTB needed oversight and I was appointed as the representative for 'youth and community football'. Around that time Terry Eames was promoting the idea of forming a youth section to play in the local boys' leagues. In my new role, Lou Carton-Kelly and I met Terry and several of his non-league associates who were integral to us being able to attract the best local players and teams. I saw my role as the club/Trust oversight of what Terry and co. were doing with their youth teams. It turned into a learning exercise about youth football and what it could and should be for us. Our ethos evolved around being player-centric, emphasising technique and trying to ensure that boys had a rewarding experience with us. In the early years this was focused around making them feel part of the club. This experience led me to see two key elements underpinning what we needed to do: that youth development is part of the club's DNA, largely because of the successes of Wimbledon FC in bringing through local talent, and is held in high regard by our fan base and if we could do the same it would build on our story that if the club was to achieve its dreams then we would need to professionalise our youth development so it was ready for whenever we got our place back in the EFL In 2003/4 the Dons Trust set a target of league football in 11 years. I was also leading on ensuring that AFCW would be the successors to the WFC Football In the Community (FITC) and not Fulham or another professional club. We had created the Community Football Scheme (CFS) which was emulating a lot of what WFC FITC had but on a smaller reach as we no longer had Premier League backing and funding. The CFS was turning over £50-60k annually but more importantly it was keeping our name and presence in the local community. It became clear they needed to be part of the football club and its budget rather than under the Dons Trust. Consequently, in 2005 Kris Stewart with the football club and DTB invited me to join as Youth & Community Director responsible for the two strands – players pushing at elite level in the 'Youth Development Programme' (YDP) and casual players in the Community Football Scheme.
(iii) How did you go about managing the transition from parent coaches to professional coaches?  How long did it take and what resistance did you encounter? Describe the atmosphere you encountered with all these issues at the time?
Nigel: In the early years Paul Bentley was leading most of the operational side and I was providing oversight, strategy, finance and reporting. The growth strategy was to build out the boys' section by having at least one team at the highest level of the local leagues at each age group. The structure was loose, and the loyalty of most age-groups was with their manager rather than the football club. Each season the section grew as other teams were formed or joined. We ended up with two teams at each age group which had little benefit to the club. Nevertheless, we had this large section and the club as a whole was maturing and the Academy needed to move to the next stage. This strategy created a platform for the football club that we still benefit from but it also led to challenges and the level of control wasn't what I wanted to ensure discipline and direction were aligned with our values and aims. League and cup successes soon followed, which was great for the YDP image with fans and parents but the more we grew the more difficult it was to manage and work towards the goal of greater professionalism. At the start we were subsidising the teams by paying for the kit, training and pitches and we weren't asking boys to pay a contribution,  but it wasn't sustainable as the teams grew. After I formalised the budget we started asking for player contributions which met some resistance but was a key change that enabled us to present as sustainable within the AFCW accounts. A major event in the Academy's evolution was establishing a college-based system at NESCOT in 2005-6. Despite being a Ryman Premier club, we managed to gain entry to the Football Conference Youth League. I was very conscious that we were responsible for the 20-plus boys who joined the educational and football programme at a critical time of their lives which would influence a lot of the future careers. I was determined we wouldn't give false promises or have a bad environment. The NESCOT environment didn't feel right in the end and we soon moved the scheme to Merton South Thames College. One of the benefits of the college programme was the payment we received to run the football side of it. This paid for a coach to run the training sessions and games. After some false starts with coaches that didn't fit Mark Robinson's name came up — he had the spare time and aptitude to run this fledgling U19. There was a lot of 'politics' and the first team didn't see our approach as productive as running an U18 side in the local Ryman Youth League. We were in a situation where we had two youth development teams plus a young reserves side. These other teams were more aligned to the first team and no different from the rest of local non-league and its player merry-go-round. The result was the opposite of how I saw things and it was a difficult time, but Mark's qualities shone through, he grasped the opportunity and demonstrated excellent man management and coaching ability. I assisted him with the U19 and we got closer and talked a lot about the vision and approach and he was right behind it. When he approached me with a plan for how he could go on more of a full-time basis with a remit to cover the teams from U11-U19 I knew this would be the catalyst and was happy to support him and find the funds to create this new role. The finances and continued support from the football club and the Dons Trust and the extra money from the deal I had negotiated with Merton meant we could hire a second coach for the U19 and Michael Hamilton came on board. From there we really started to motor on to professionalise the whole operation. This would mean the largely parent managers would stand aside and the team would be run by a UEFA-qualified coaches. This didn't go down well and the repercussions were extensive over the following seasons as we gradually replaced the parent managers. On several occasions the teams would rather leave Wimbledon altogether rather than for the parent manager to step aside. We would then be in a push to recruit a whole new age group squad at an age group. We did do it and managed to maintain the quality for continued growth and success.
(iv) Terry Brown talks of how you changed the Academy from a parents-driven youth set-up into a professionally-run Academy with qualified coaches. The paperwork and necessary facilities to obtain the FA approval for a Centre of Excellence for instance was a colossal workload driven by you. Talk us through all that and what time and effort was involved to achieve it?
Nigel: After we won the 2011 play-off to get into the Football League the Academy staff looked at what we needed to do to achieve Centre of Excellence status. We decided that we would go for it. The boards supported this decision, I defined a budget and we set to work on three intense  months where we convinced the EFL youth football representatives that we were ready. We also needed to convert the college scheme into League Football Education (LFE) scheme. These developments brought with them increased funding from the EFL and LFE and enabled us to start to build out a profession structure. Jeremy Sauer had been leading the junior age groups for several years and with the new budget headroom I appointed him as full-time Head of Operations. Jeremy was central to getting our infrastructure and processes in line with EFL requirements, but it was very much a team effort. Up next was the EPL EPPP system which was a whole new level of demands on the club. With Jeremy doing the paperwork and continuing to lead the juniors and Mark leading overall we made enough progress to get through the EPPP audit.  One of the key aspects of the EPPP audit is to have a specific staffing structure. Mark's skill set was very much geared to hands-on, working to coach the boys and develop an environment of excellence. Jeremy was promoted to Academy Manager with Mark as Head of Coaching.
"Nigel has played a massive part in where the club is now, a very humble and knowledgeable man. The paperwork and necessary facilities to obtain the FA approval to set up a professional Academy with qualified coaches was a colossal workload all driven by Nigel. He had to fight for every penny to ensure the new  Dons could produce their own academy boys in the future." – Terry Brown. 
(v) Mark Robinson came to the Club to coach the Under 9s (when the first team were in the Ryman Premier). What was it that you saw in him at that early stage? Robbo says he was not qualified at the time in terms of coaching badges but you gave him the opportunity to totally restructure the youth set up and get it ready for purpose if and when the club ever made it back to the Football League.?
Nigel: I would go to the youth games. I observed a lot of youth coaches, both ours and other clubs. One time the U9 manager Tony Wilson introduced me to Mark, who was coaching the boys. I wanted a good person, a committed and caring figurehead and an intelligent forward-thinking coach. Above all not a coach who repeated the same old clichés and football banter so prevalent on non-league. The values of the Dons Trust had shaped how I felt about the football business and I wanted an Academy where the boys were valued and whether they made it or not would leave us after a good experience.
(vi) Robbo says he and you share similar football ideals. He believes you were way ahead of the game in your beliefs in developing people. The kind of thinking that is talked about now in football you both were discussing 14 years ago. How would you describe your working relationship with Robbo?
Nigel: Demanding, collaborative, respectful, loyal.. I guess fundamental to our relationship was our shared frustration around English football's failure to recognise technique as something that needed to be worked on and developed at all levels. Mark and I were agreed that  we wanted to enable modern football with the Wimbledon way of determination, high energy, fighting the odds and never giving up.
"In many ways Nigel was way ahead of the game in his beliefs in developing people. The kind of thinking that is talked about now in football Nigel and I were discussing 14 years ago. On a personal front without Nigel I simply wouldn't be here." – Mark Robinson 
(vii) The Academy has grown in stature through your efforts and others. So many outstanding young home-grown players have gone on to play in the first team and at higher levels at other clubs. Talk about the pride of seeing that all develop, which players stand out in your time in the role?
Nigel: The success of the Academy has been the effort of many and I am proud to have played my part. Clearly the stand out players are those currently in our first team squad but over the years we have had many excellent players some of whom have gone on to have careers in the pro game and others where we were the height of their achievement. Some of the notable boys who would no doubt have succeeded with more development and had we been established a few more years are Jim Fenlon, and Emmanuel Akhokia. What they need is room to fail, to grow, to develop, to continue their football education. Too often the move to the first team has been accompanied by them being sidelined and involved as little more than cones. Thankfully, this has now improved and far more time and effort is put into the next stage of a promising U18s development.
(viii) What were the highlights in your role at the Academy? What are you most proud of in your achievements with it? Overall do you think the academy must pay for itself and does it? 
Nigel: Too many highlights to mention, but I have to give a nod to our Academy boys the first time we had a games programme against Franchise after joining the academy system. They were brilliant from U8 to U16, the passion and pride in the shirt was there for all to see. Another would be taking our U16 to Brighton for the first game in the programme and big George Oakley getting a hat-trick in our win. Overall, I am most proud of achieving what we set out to do and with the values and ethics we wanted and now that it is a sustainable and integral part of the whole football club.
(ix) The Under 18s have claimed some notable scalps in the FA Youth Cup over the years. Which ones gave you the most source of pride?
Nigel: Definitely the run when we beat Watford and Newcastle away and then the home game against Chelsea where 3k plus Wombles at Kingsmeadow gave the boys such rapturous support. That was the moment when the Academy staff felt that we had got the connection with the fans that we wanted and that the Academy could only go from strength to strength. All the doubters had been proved wrong, we could take boys off the parks and beat Premier League academies. I was also proud because I had been involved with so many of them. The Academy continues to over deliver. Winning the EFL U18 league trophy is just another source of pride as is seeing Academy boys as regulars in our first team.
(x) The Academy have now formed the Nigel Higgs award to ensure your beliefs are recognised and upheld in the future, How does that make you feel?
Nigel: I am honoured to be recognised and it will be the highest achievement of my life to date. I also feel a responsibility to continue the ethos and values that have got us to where we are now and if I can play any further part, no matter how small, I will feel privileged.
(xi) You stepped away from the role in 2014. Why was that and did you leave with any regrets of things that may have been achieved?
Nigel: I had been flat out on this since we formed the football club and then in the preceding years I had to deal with several very demanding situations which had exhausted me. I had already taken two extended breaks from my business career to work for the club as we embedded the move to the EFL and EPPP cat 3 status and after starting my business in 2013 I could no longer afford the time or cost. With Jeremy Sauer stepping up to Academy Manager and Erik Samuelson  becoming more interested in the Academy we decided that my role could be subsumed between those two. No regrets. Just lessons.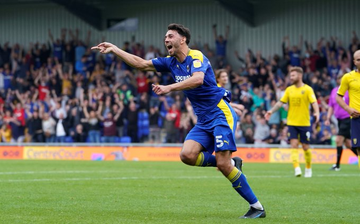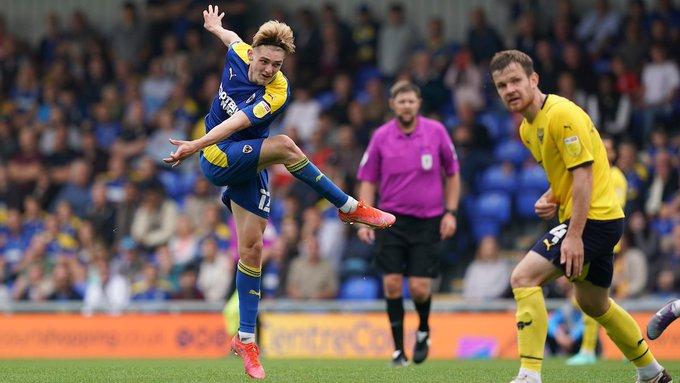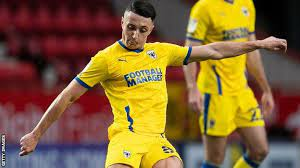 (xii) Robbo has progressed from the youth set-up to first team head coach. As you look on at what he is now achieving and with home-grown players such as Will Nightingale, Anthony Hartigan, Jack Rudoni and Ayoub Assal playing significant roles, do you have a sense of fulfilment seeing all the groundwork now paying off and how the club's squad is received by the community and fans?
Nigel: Definitely a sense of fulfilment, something I helped to create is now a large part of us successfully continuing the greatest story in English football. Plough Lane is fantastic and the family and community feel is everything we all hoped for back in 2002, and to have Academy boys becoming first-team regulars is brilliant and another part of the story; so yes proud as punch really 🙂
(xiii) So what next for the club and its Academy? AFCW are a category 3 academy. What else would we need to do to become a category 2 and would it be worth it? What goals are out there still  to be attained?
Nigel: It would be great to move up to cat 2 because the games programme would be a higher level, but it would be hard to justify the extra expense. I haven't researched current criteria but my recollection is that it is at least a further £500k costs plus capital investment in all-weather and covered training and education facilities. The football club needs to be considering medium and long-term plans for training at both first team and academy level but short-term we have more pressing costs to satisfy. In terms of other goals, we need to integrate and embed our youth development and recruitment approaches and to continue to innovate where feasible. Given our commitment to fan ownership and the implications on our playing budget we have to build out our data-driven recruitment strategy as a competitive advantage. This needs to be fully aligned between our own home grown and hungry players and the football market. The signs from our football transfer committee are that we are getting the right people in place to make that happen and I am excited about how that could develop. Finally, I have a few ideas that I want to implement that will recognise the contribution so many people have made to getting our Academy to where it is and further enhance our reputation of treating people well.
[The Nigel Higgs interview was first published in the October-November 2021 issue of the Wombles Downunder fanzine.  Details on how you can subscribe to Wombles Downunder.]