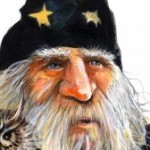 THERE were smiles aplenty at Kingsmeadow for this first home game of the season. Smiles, laughter and beer beforehand as old acquaintances met, smiles throughout the game and smiles, laughter and more beers afterwards, writes The Wizard of Oz.
Old boys Stewart Castledine and Damien Francis were there and new boy Teddy Sheringham came to watch his son play. They can't have been disappointed. Wimbledon, who did not have a bad player, where stunningly good in the first half, defensively resolute in the second and fully deserved the opening win.
Gareth Ainsworth and Neal Ardley made their way to the dugouts like old drinking buddies, almost leaning on each other as they walked across the pitch; Ainsworth wasn't to be quite so happy by half-time though.
Wimbledon had been criticised by Ardley for not being direct enough against Millwall but in the first half they got it just right. A perfect blend of short and long, calm and dangerous, they really took the game to Wycombe, who were reduced to feeding off scraps in a desperate struggle for survival.
Their cause wasn't helped by the direct red card for captain Stuart Lewis in the 34th minute. Wycombe had repeatedly scythed down Wimbledon players with late tackles, Lewis one of the offenders, but the lenient referee had let the game flow with just a word or two to suffice.
So it was a real surprise when Lewis, who had gone in late and high, was shown red. Not that it really made that much difference as Wimbledon had been knocking on the door for a goal throughout the half.
Luke Moore had set the early tone skilfully playing the ball wide to the lively George Porter, who laid back the ball but Michael Smith — wonderfully impressive leading the line — was too slow and the shot was blocked; he had another dig from the rebound.
Then Porter, feasting on the service out wide, especially from the rampaging Harry Pell, drew a fine save from the 'keeper. Callum Kennedy's inswinging corners constantly troubled Wycombe's defence. Porter again, in a fine running battle with Wycombe's physical full back, Charlie Dunne, cut through and his fizzing cross-cum-shot somehow eluded the touch of the onrushing attackers.
After the sending off Wimbledon finally broke through. Pell to Peter Sweeney, the smoothest of cogs in midfield, a simple efficient pass to Kennedy out left, a first-time cross, probably not deep enough, but there was Luke  Moore with a perfectly weighted glancing header right out of the Teddy Sheringham coaching manual. I was off my feet while the header was still on its way so obvious was the precision with which the keeper was beaten.
Wycombe's only moment, if you can call it that, was when from a free kick Wimbledon allowed an attacker to be free. A reminder of last year's failings but the Wycombe player wasn't up to it and nothing came of it.
Gareth Ainsworth and Neal Ardley 'made their way to the dugouts like old drinking buddies' – Photo courtesy Mat Haylock.
Wimbledon began the second half brightly almost scoring after excellent passing cut through Wycombe's defence but Smith was wide with the shot.
Wycombe were allowed to work their way back into it as Wimbledon ever so slowly ran out of puff but here we saw the other side of Ardley's revolution: apart from one well-fashioned chance, scuffed wide, Wycombe did not get a clear sight at goal.
Wimbledon's defence was outstanding; a back four who defend like real defenders. Virtually error-free, no uncontested headers and the midfield blocking any half-chances on the edge of the area. The crowd occasionally got anxious as Wycombe won free-kicks but that anxiety was based on last year, this year already looks so different.
I think Ardley waited too long to refresh his team who had lost their grip on the game. When  he did, bringing on Charlie Sheringham for Jack Midson, the momentum changed and Wimbledon again were going forward.
Chris Arthur, on for the tiring Porter, gave the team another lift with his dynamic, direct running. Smith nutmegged the centre-back but didn't have the legs to bury the chance and his shot was smothered.
But it was Arthur who provided the final flourish: receiving the ball out wide there seemed nothing on but somehow he fashioned an audacious outside-of-the-left-foot chip which left the keeper transfixed but rebounded off the corner of bar and post. It was a brilliant piece of skill.
Harry Pell was the official MoM and deservedly so, his seven-league strides enabling him to dominate the midfield. He was well supported by every player. No wonder we all left with smiles on our faces!